 You should receive an email confirming your subscription very soon. Be sure to check your spam box, or "promotions", if you don't see our messages. And don't forget to add us to trusted addresses, so you can always get our content in your inbox, not missing any posts!
And while you don't start your FREE course, I'd like to show you my bigger course, the Making Music with Arduino, where I'll teach how to build any MIDI controller!

The Ultimate Online
DIY MIDI Controller School
what's inside the nerd musician pro
All these courses are included in the "PRO" bundle
You can buy each course individually (US$291 total), or get the three of them - with 30% OFF - for only US$197!
The Nerd Musician Pro course bundle includes three courses: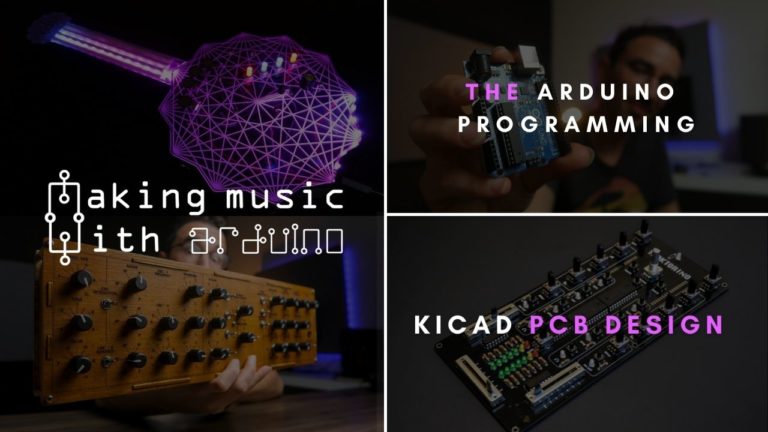 making music with arduino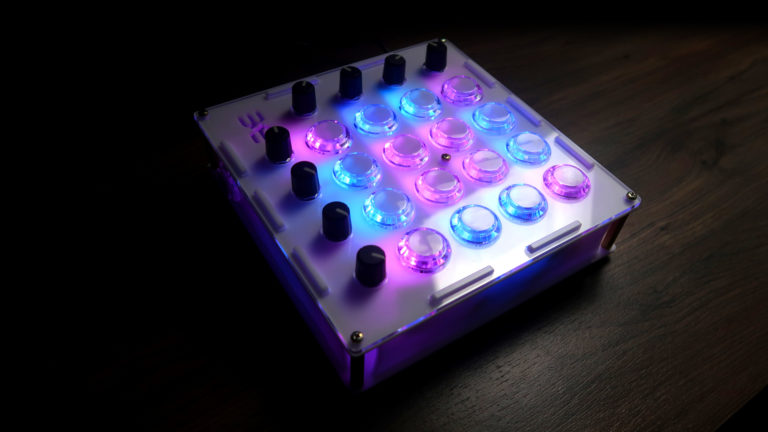 In the Making Music with Arduino you will learn how to build MIDI controllers without having to learn how to code! You'll learn how to build a variety of MIDI controllers without having to learn the Arduino programming language, only adapting some numbers to what you need.
It covers:
Buttons
Potentiometers (high resolution or not)
How to increase the number of inputs using multiplexers (up to 100+ ins)
Rotary Encoders
Displays
Banks
Addressable LEDs (note feedback)
Normal LEDs (note feedback and VU)
Motorized Faders
How to make MIDI class-compliant devices
How to design and fabricate enclosures
Materials and where to buy them
How to troubleshoot
Bonuses
Access to my codes, templates, and designs
Access to our closed Facebook group. There we will help you with your doubts and you can meet Nerd Musicians like you!
My personal contact if you need my help
mmwa: the arduino programming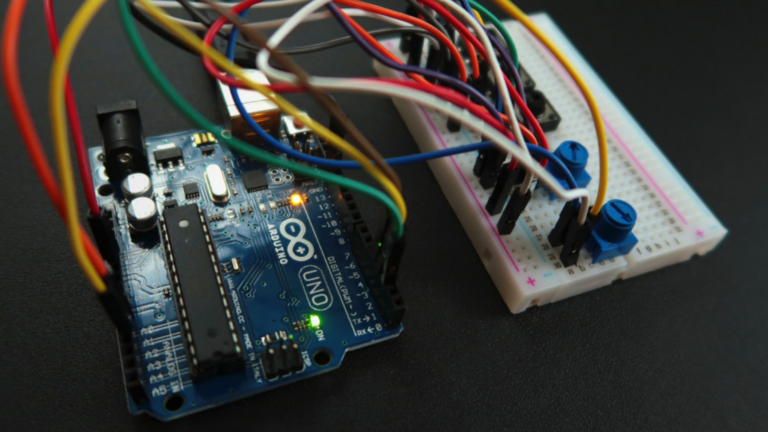 The "MMwA: The Arduino Programming" is where I teach everything about the Arduino programming! I'll teach how to write your own code, how I have written my codes, and how you can understand other people's codes.
This will take your maker skills to the next level. It will allow you to create anything that comes to your mind. I'll teach you the Arduino programming language while I focus everything on making music!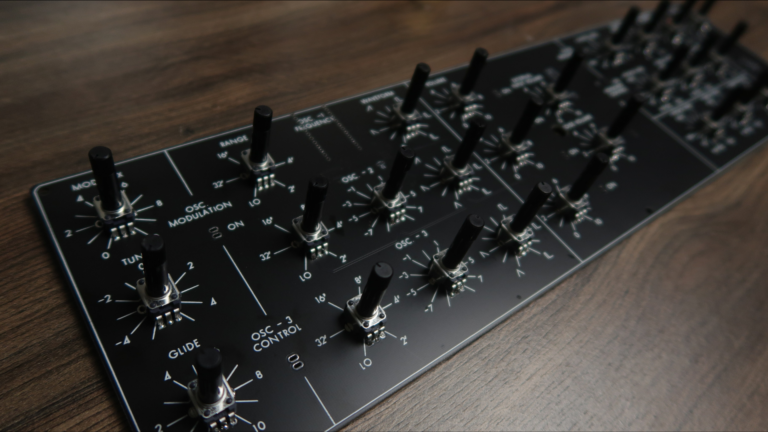 The "Kicad PCB Design" is a 100% online course that will teach you how to design and manufacture your own Printed Circuit Boards (PCBs). 
During the course we will design one PCB from scratch, showing the whole process until fabrication. 
This course will allow you to make your electronics products faster, more reliable and look super professional!
What the students are
saying and building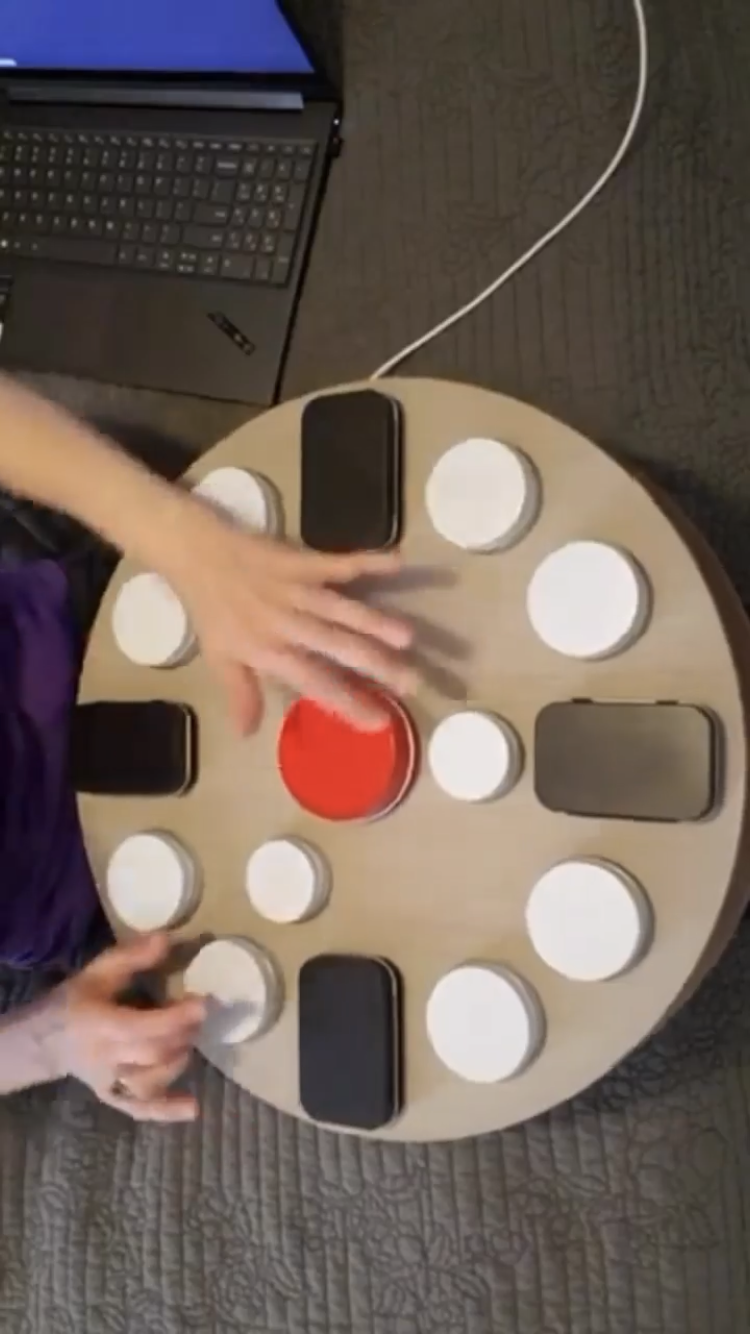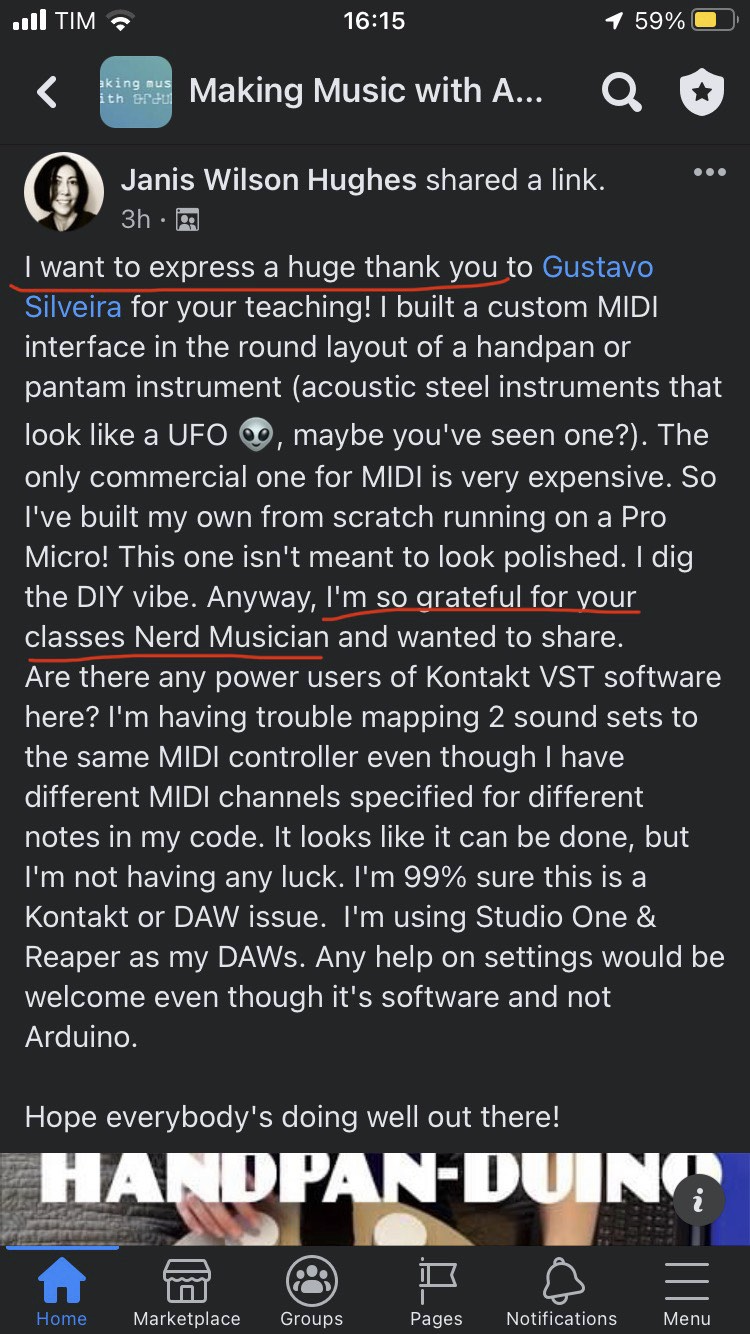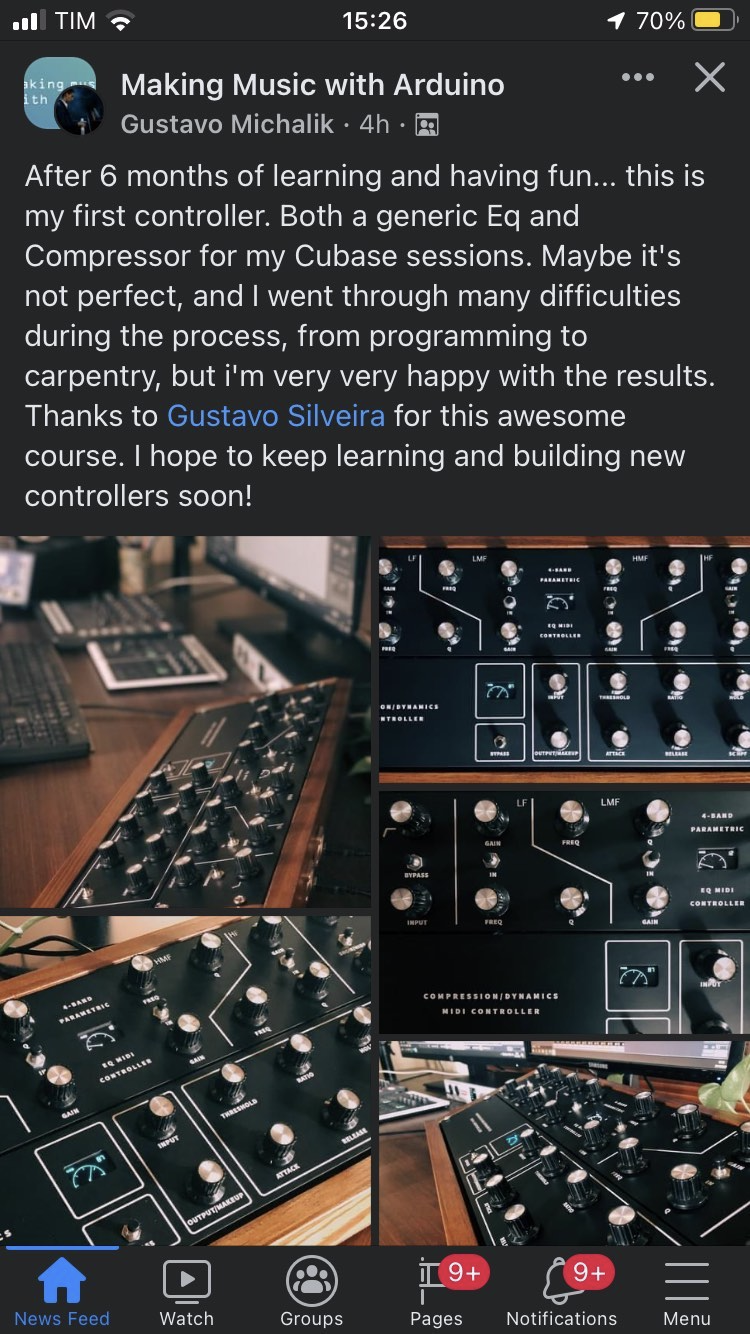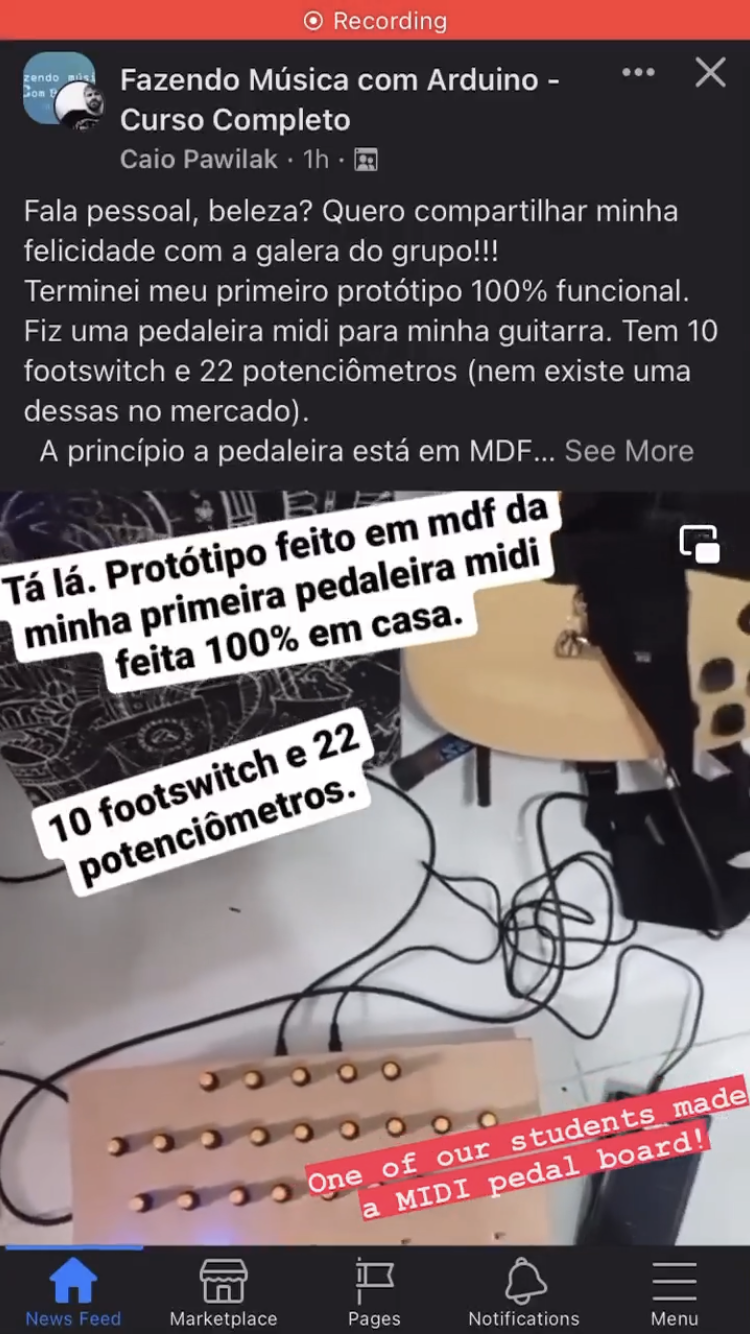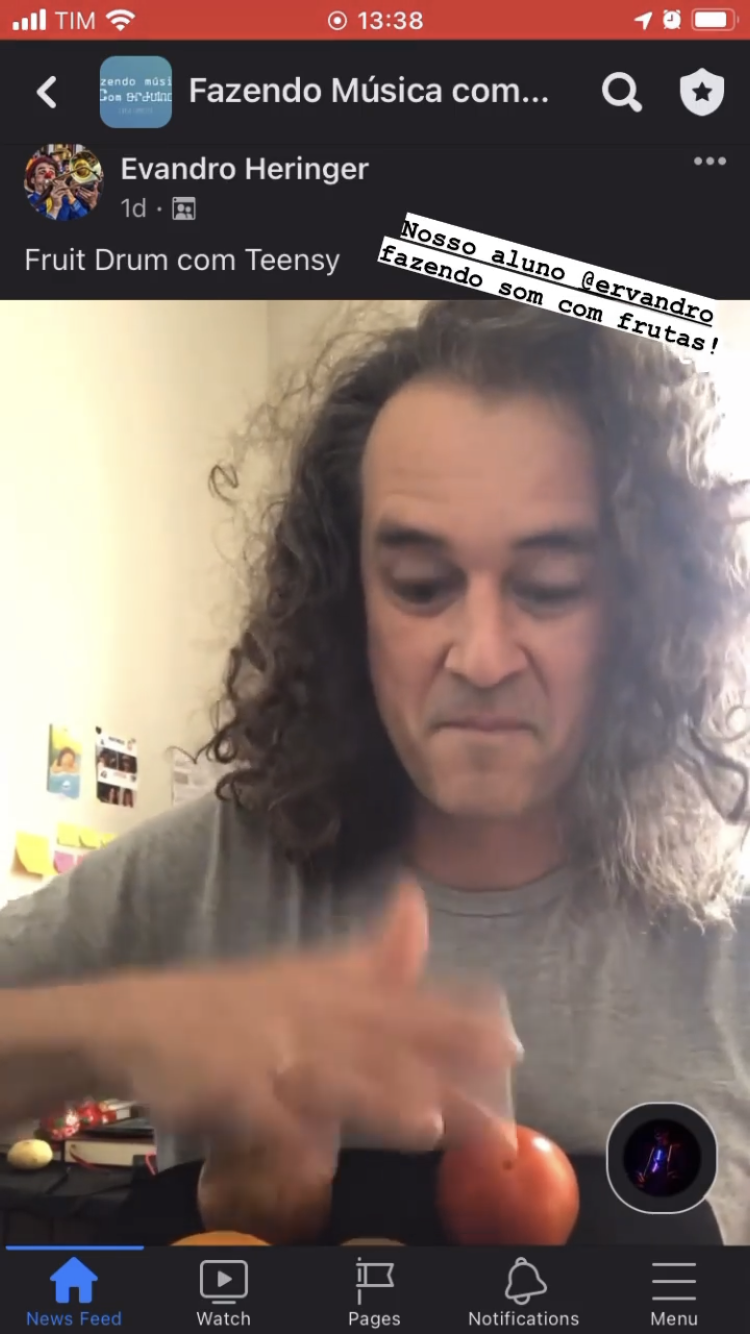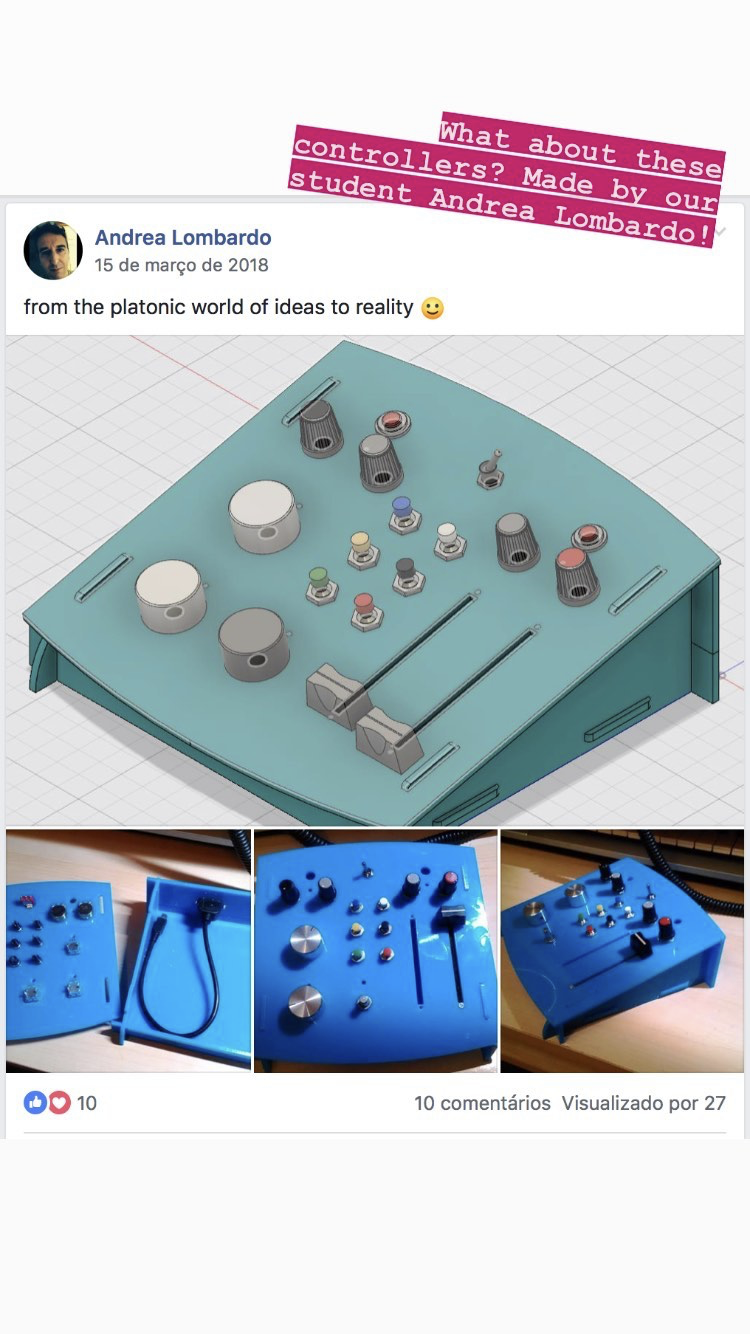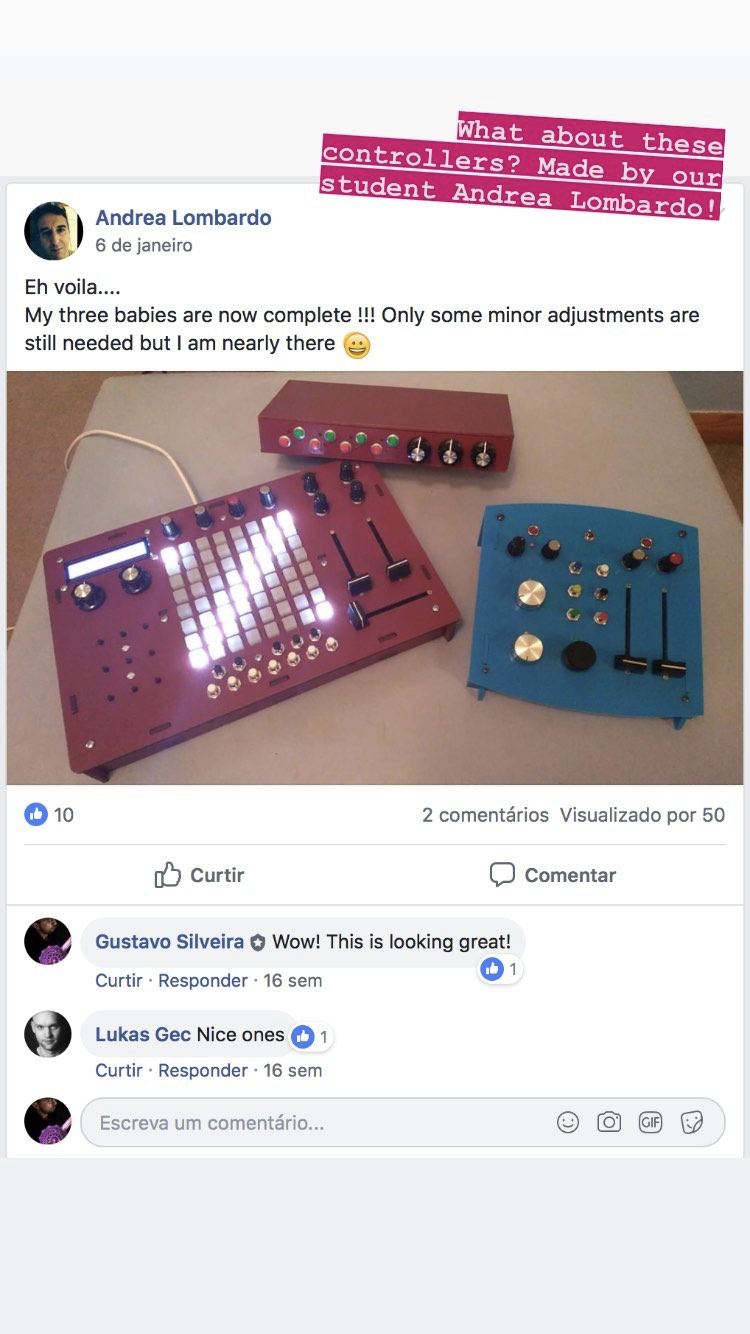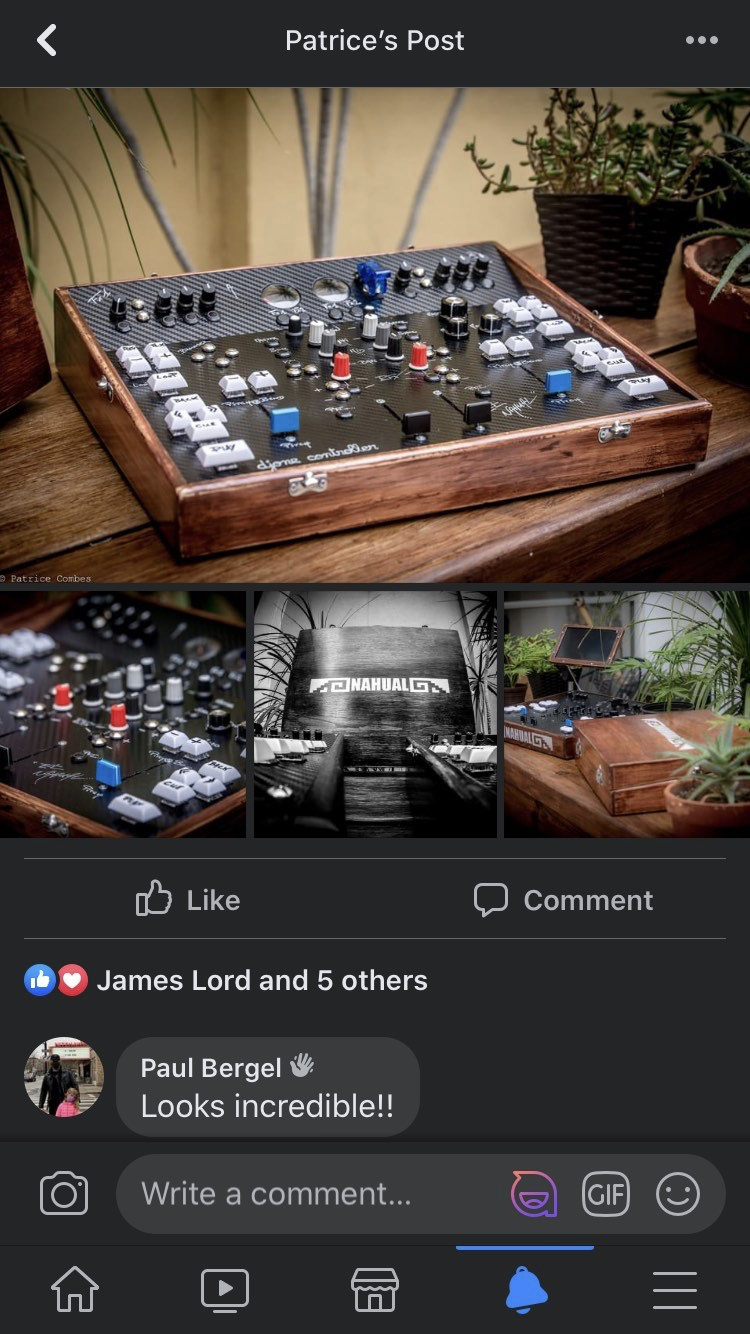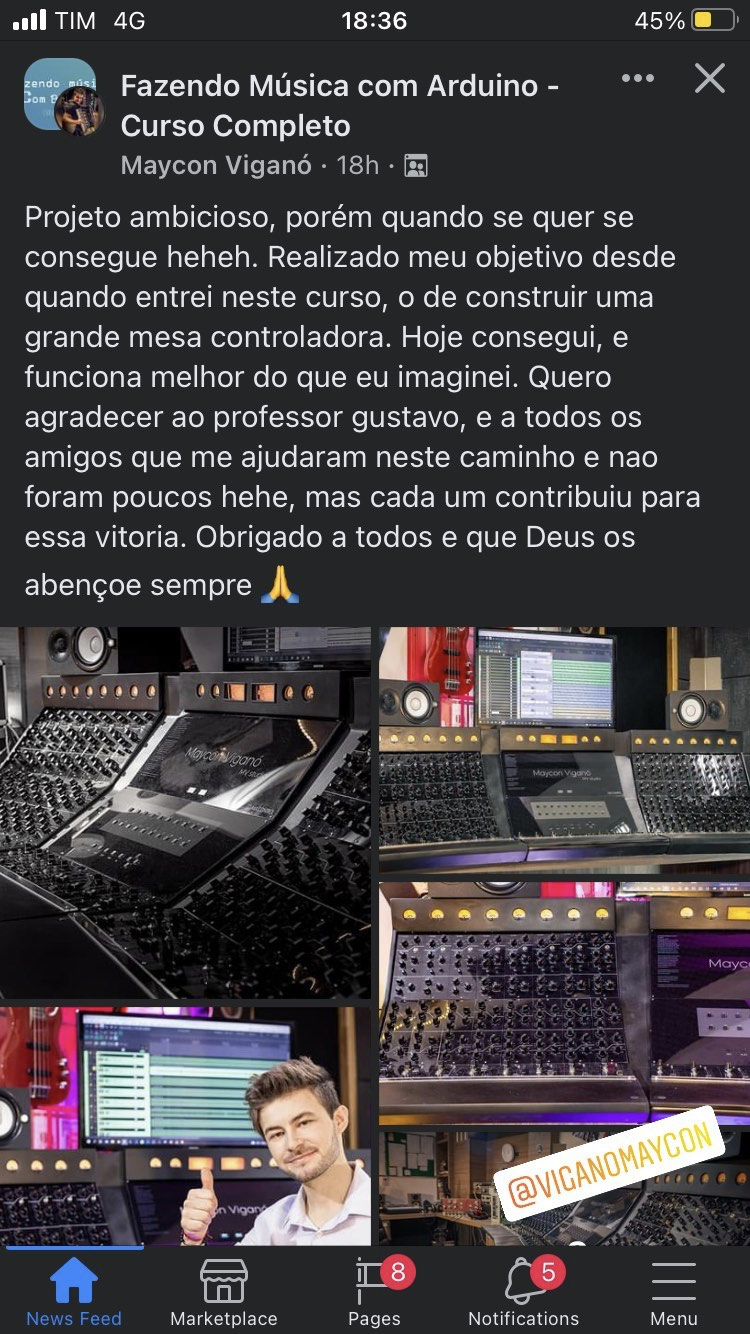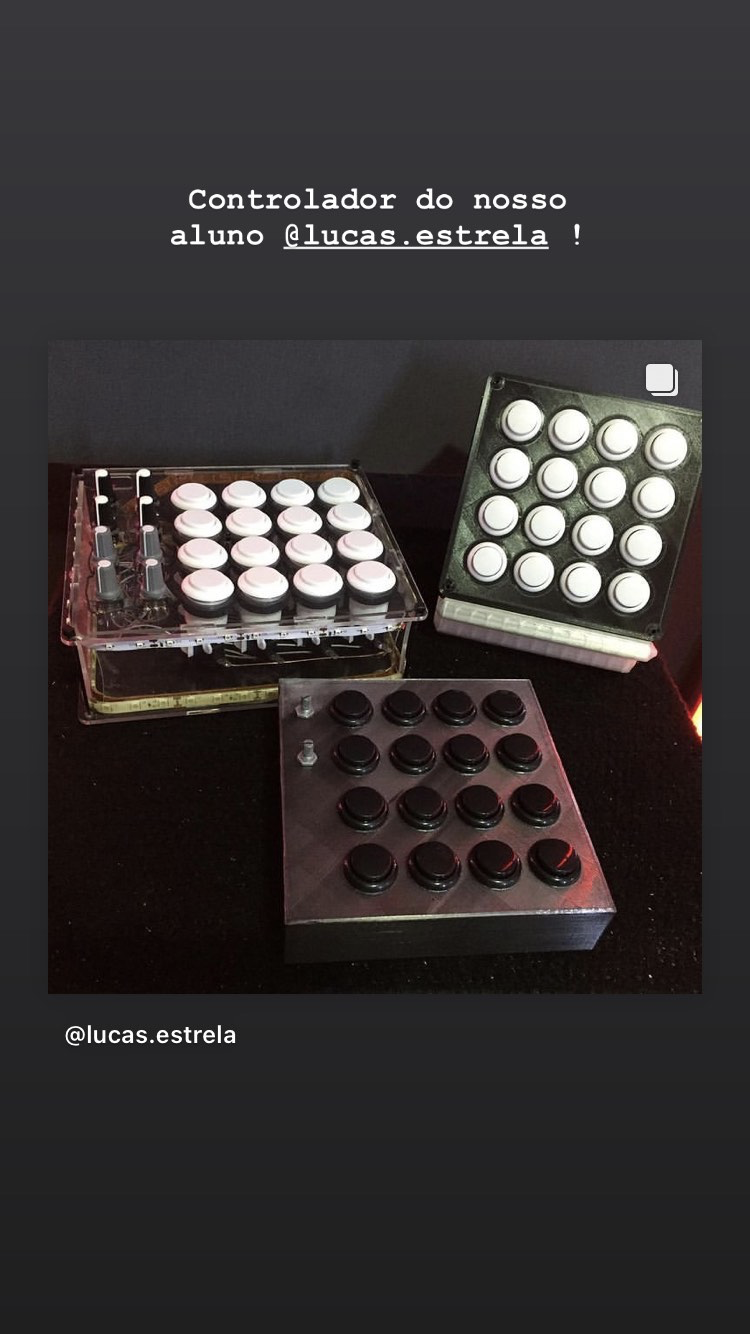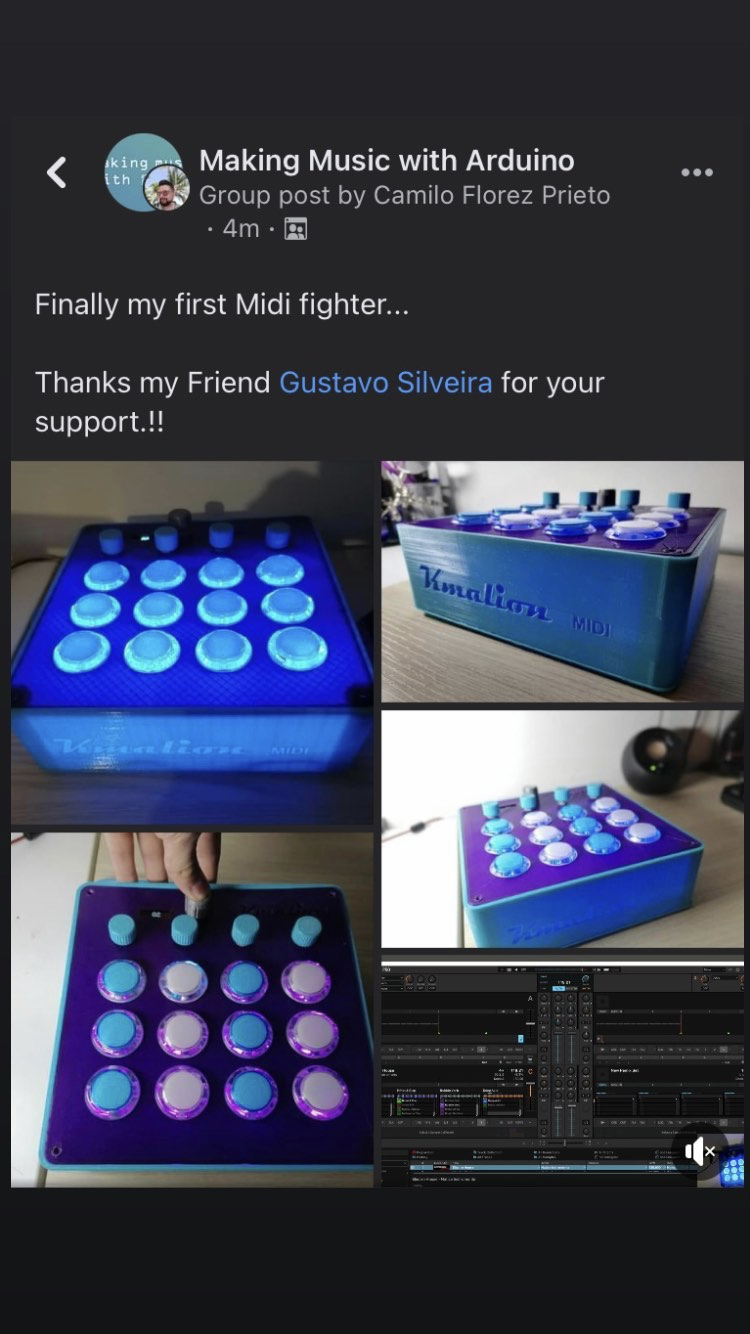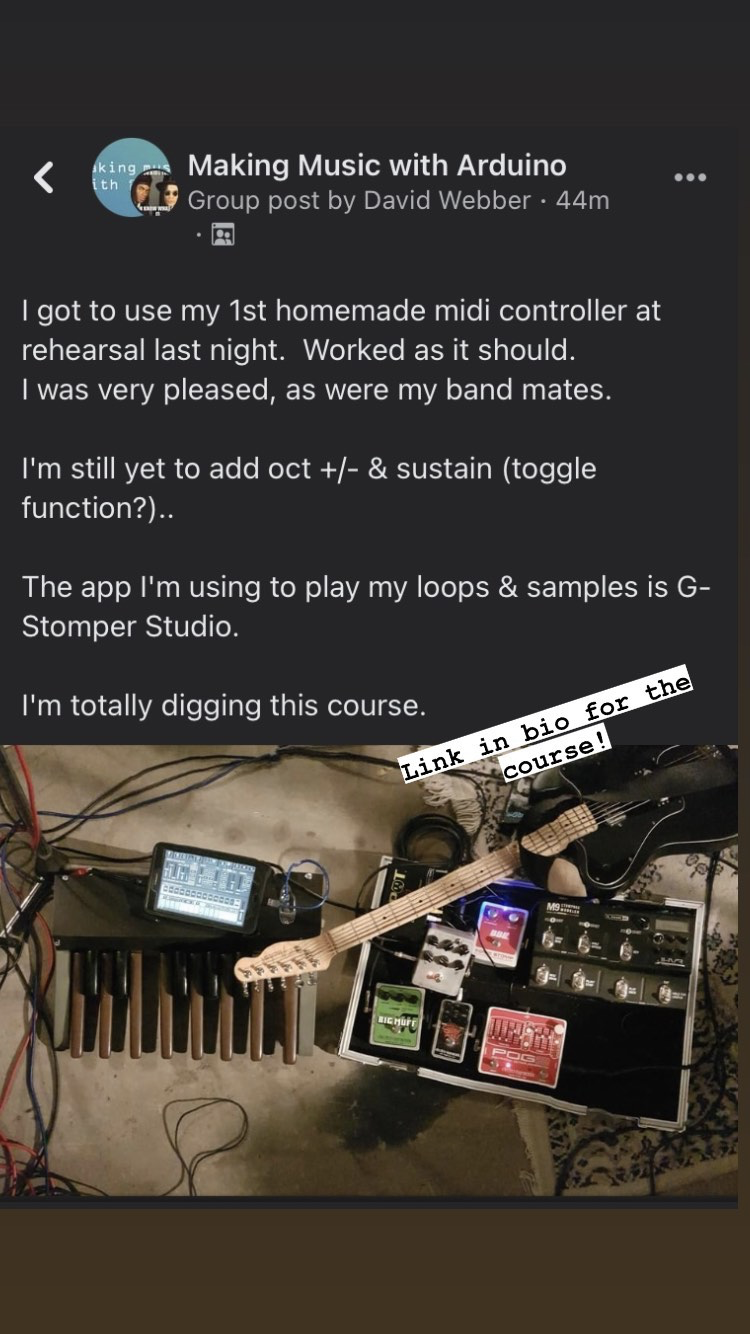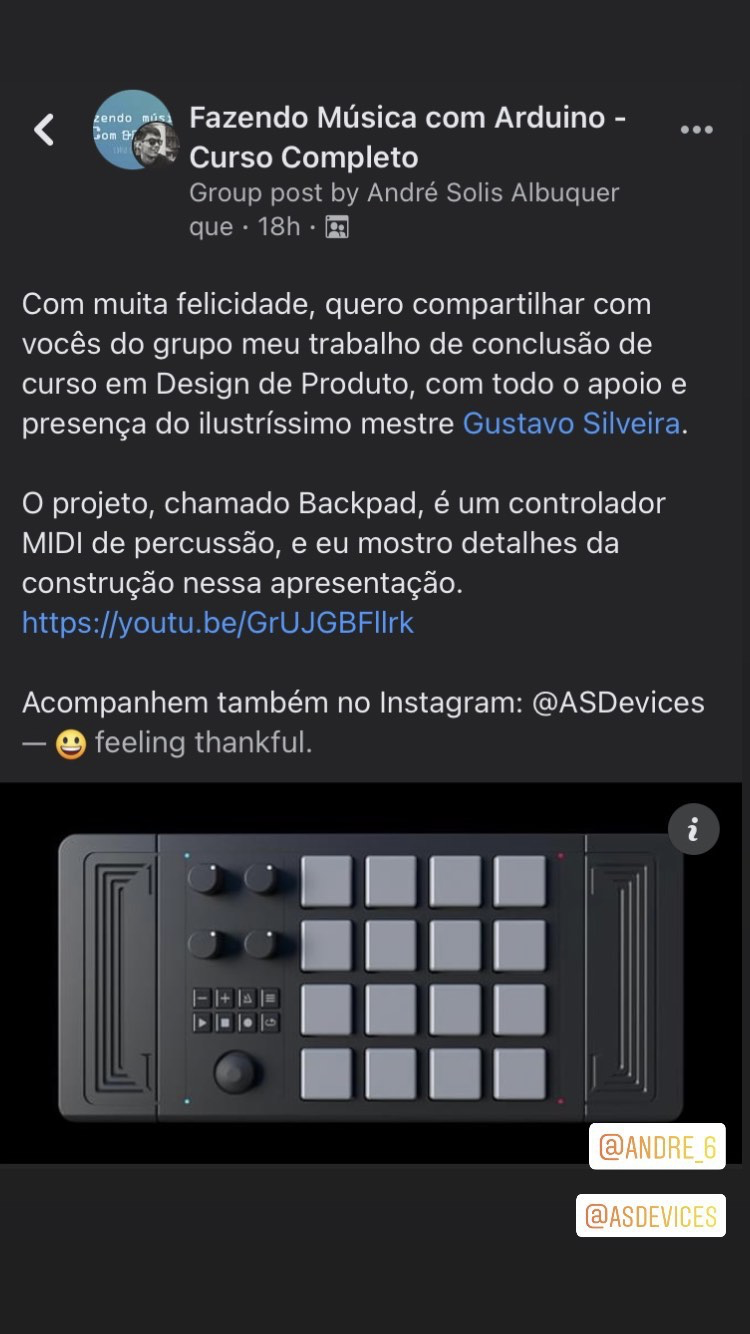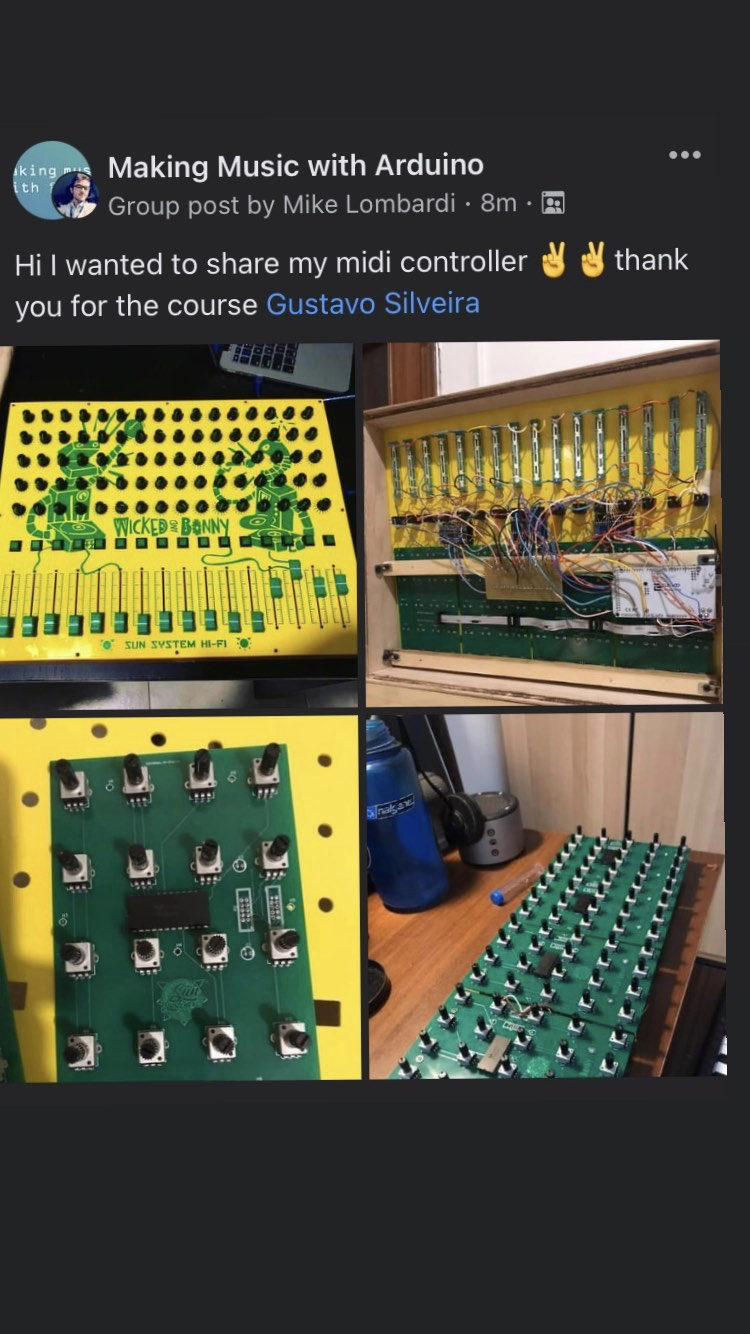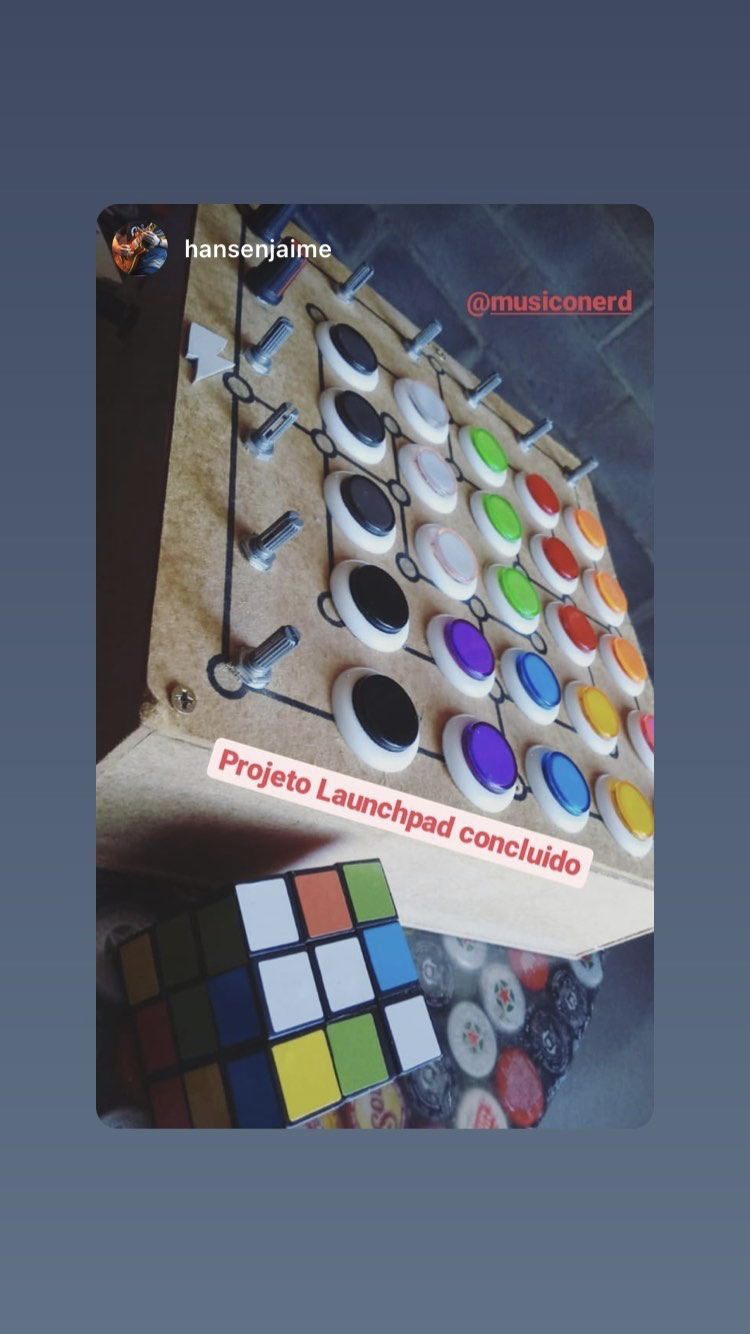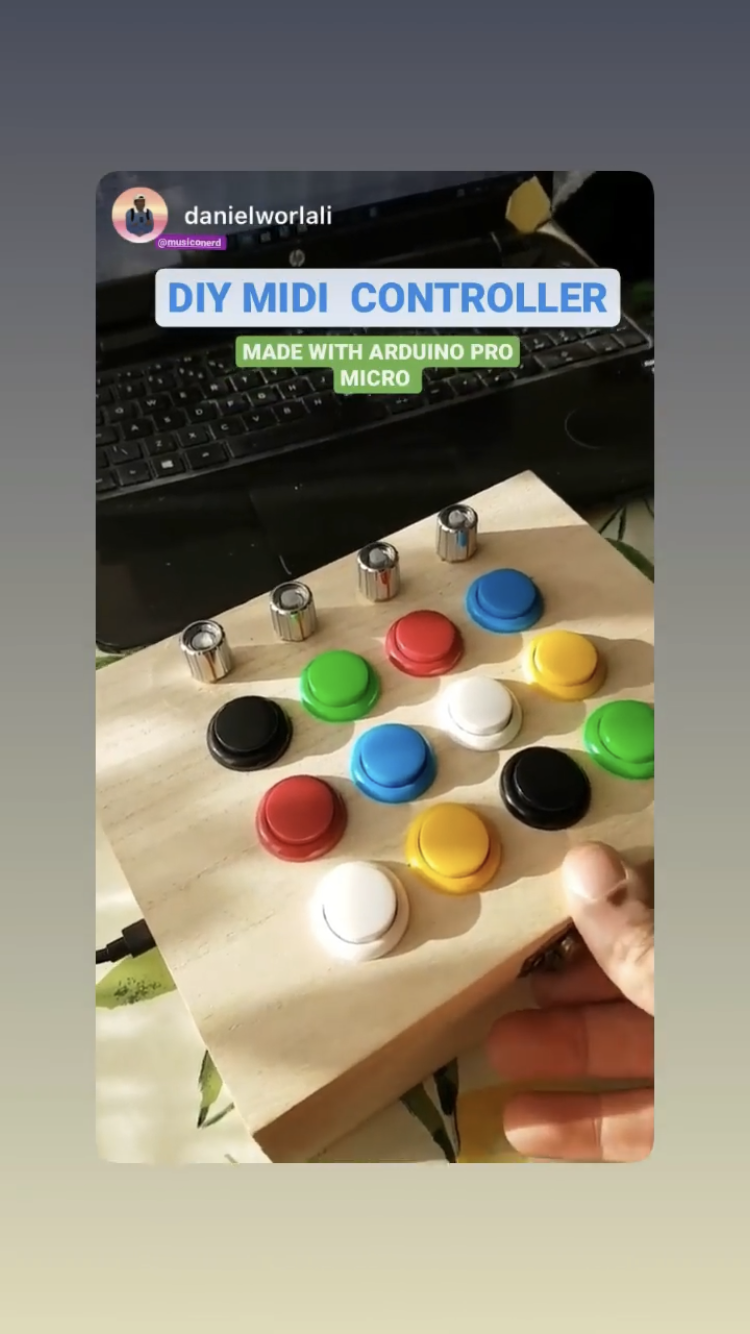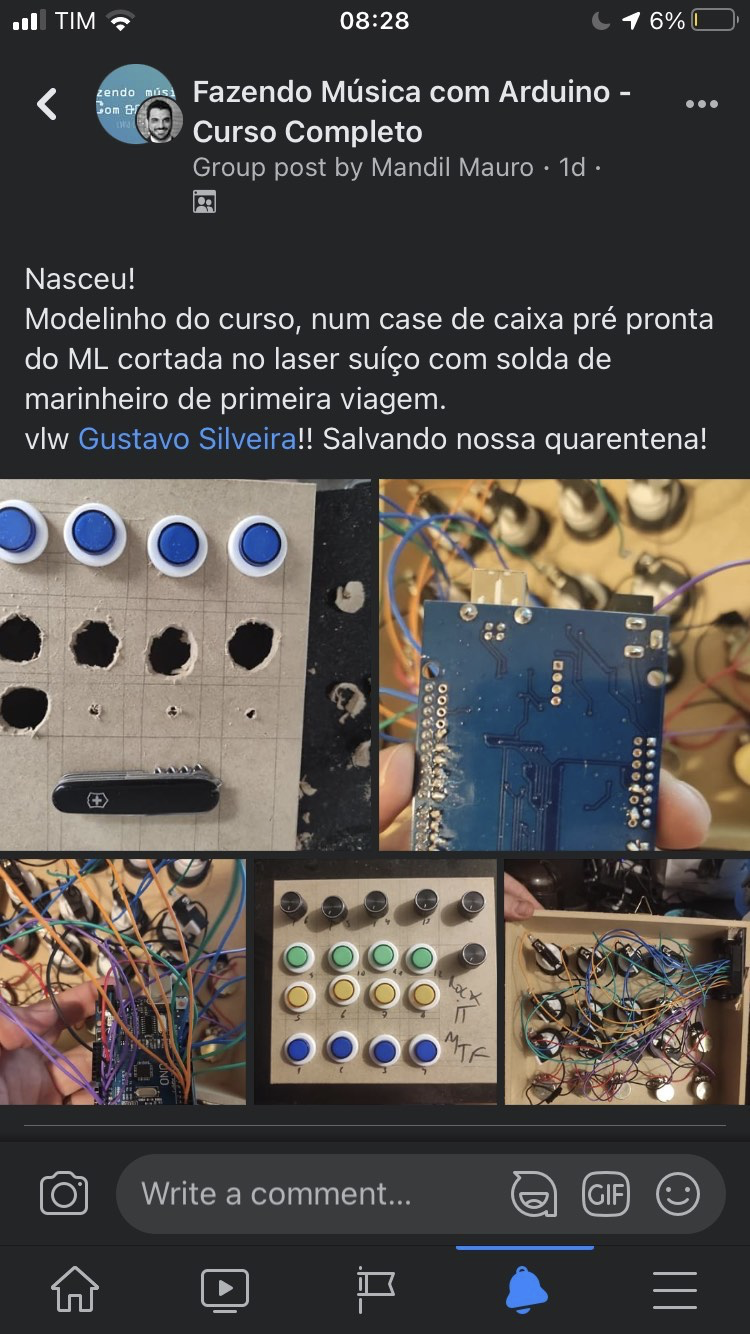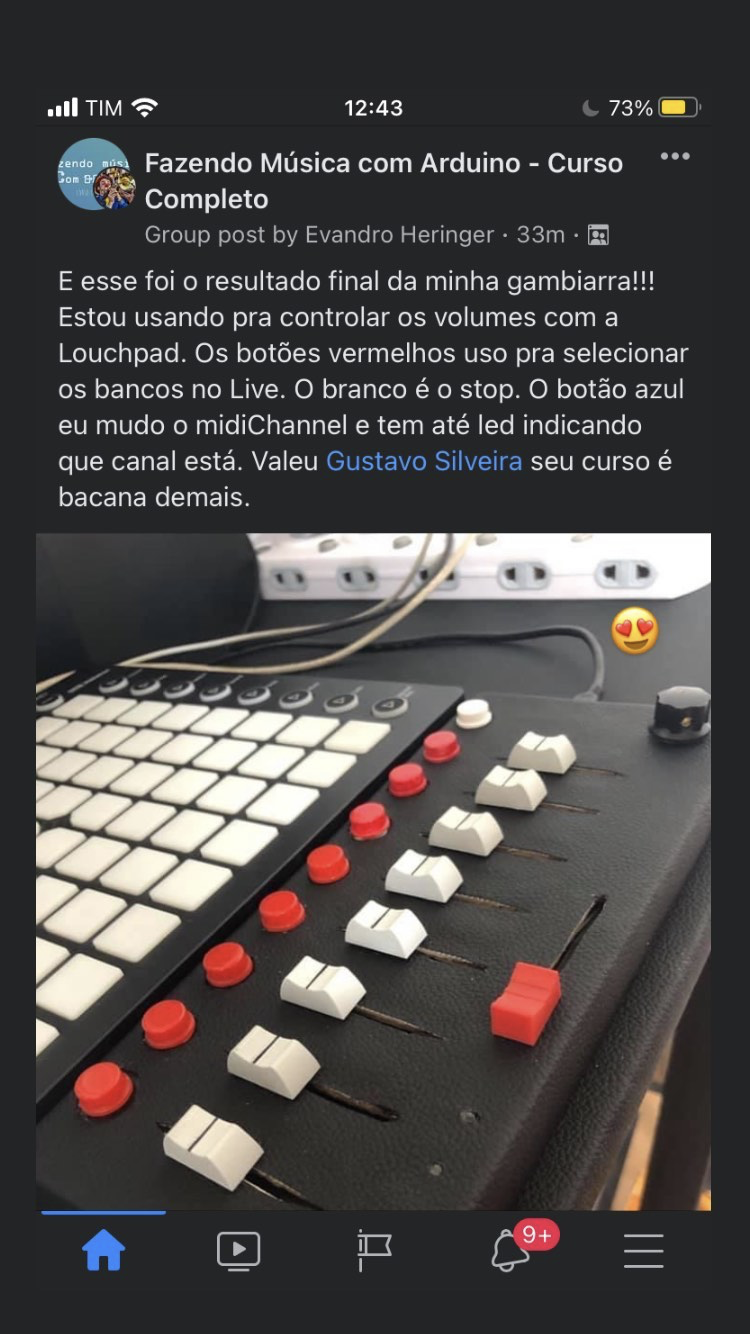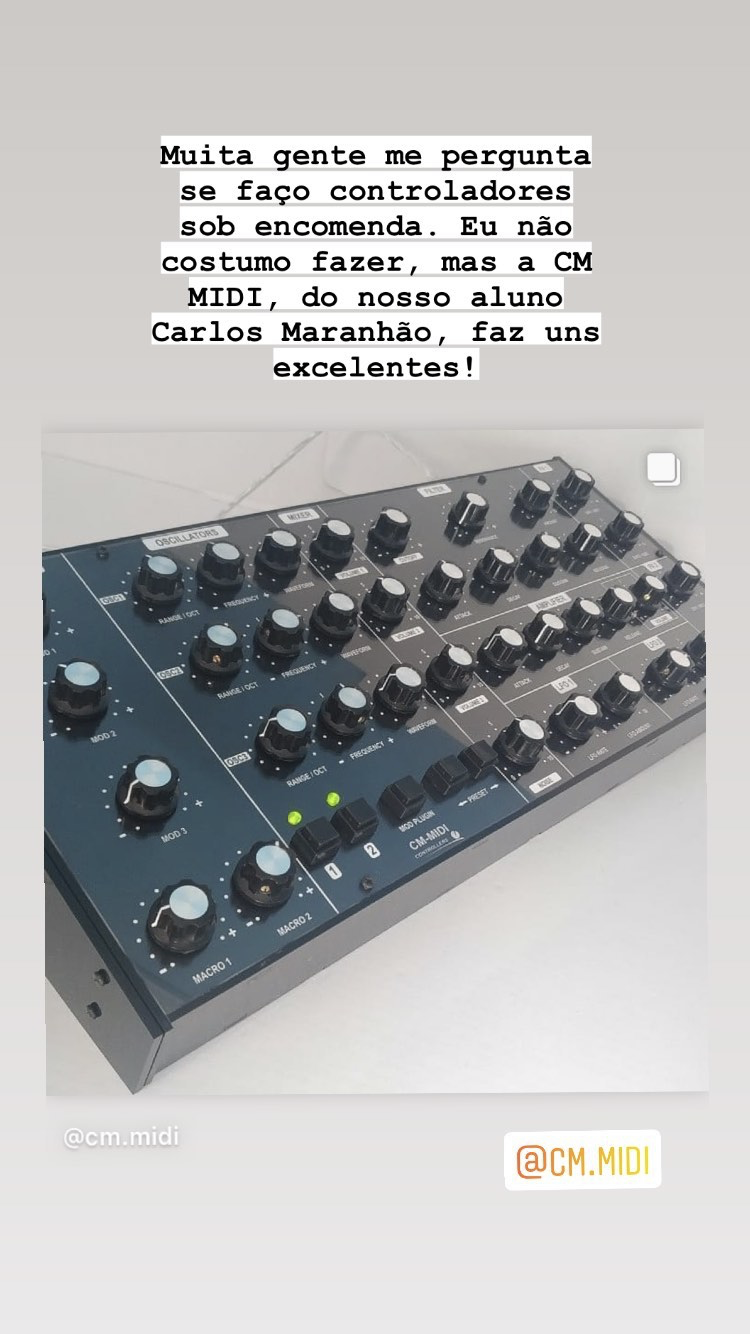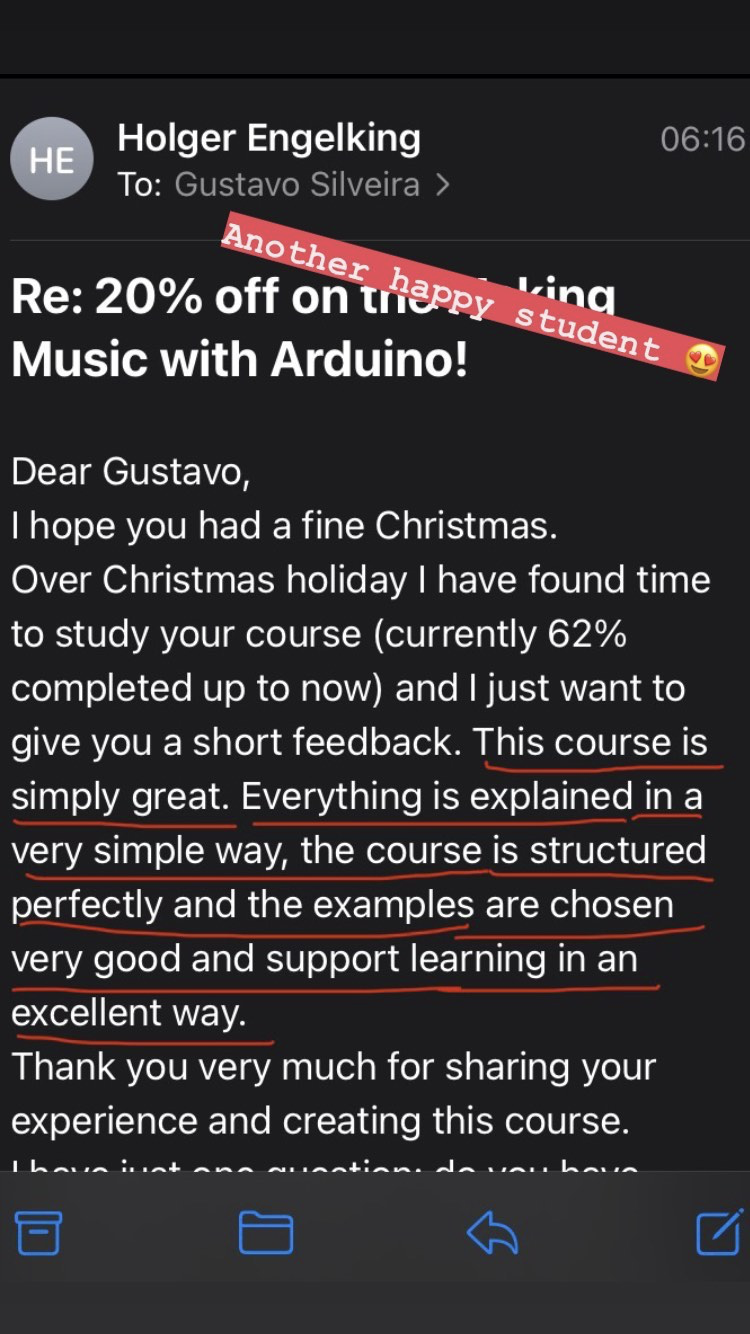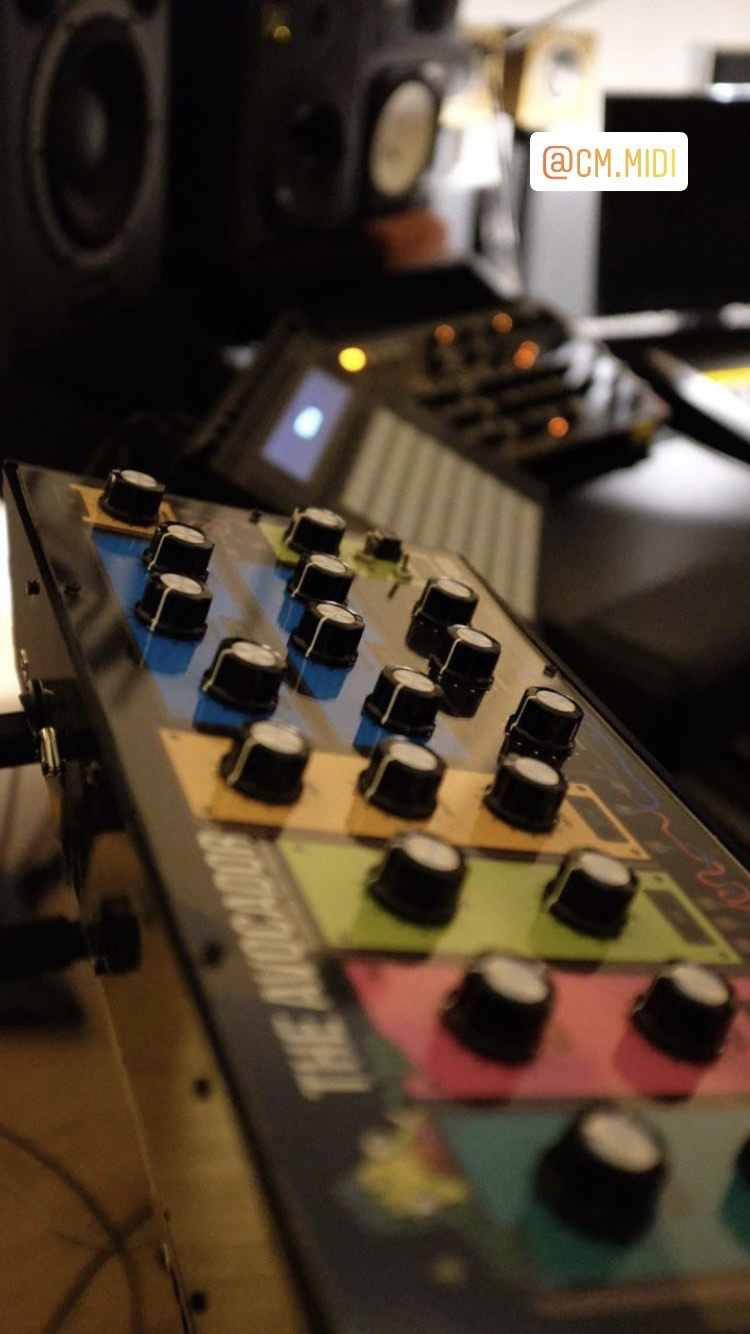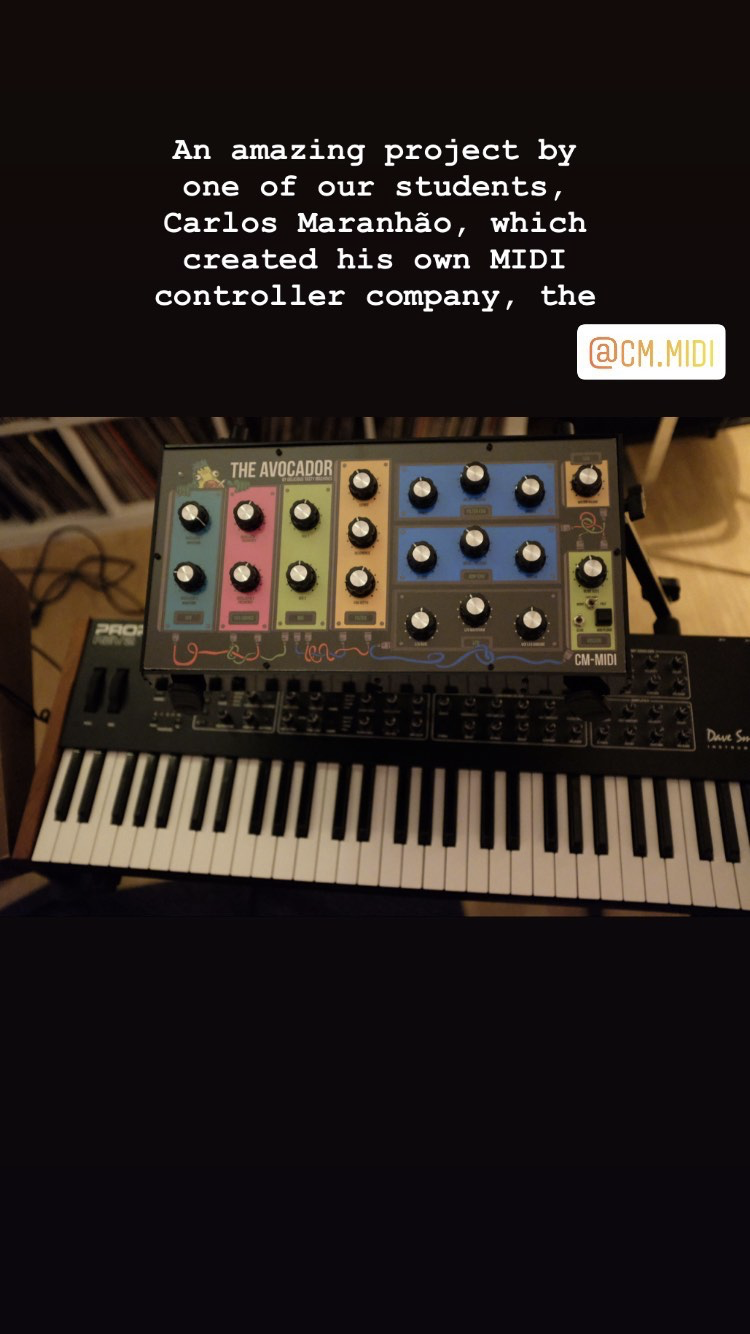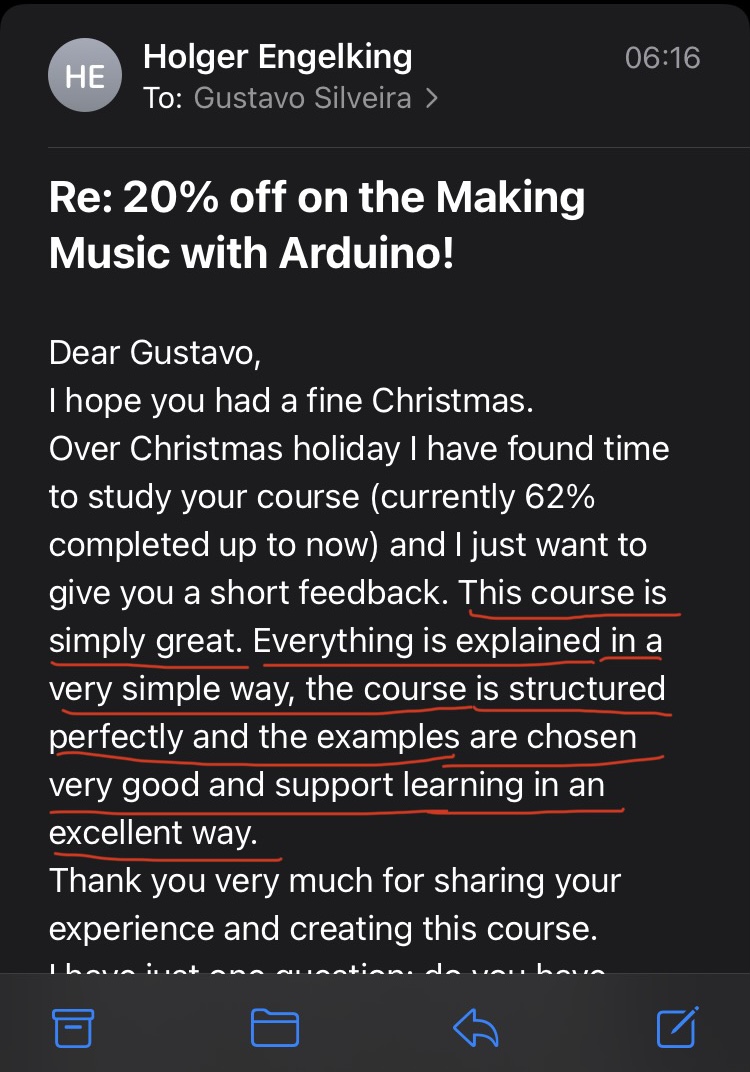 And some of their controllers in action!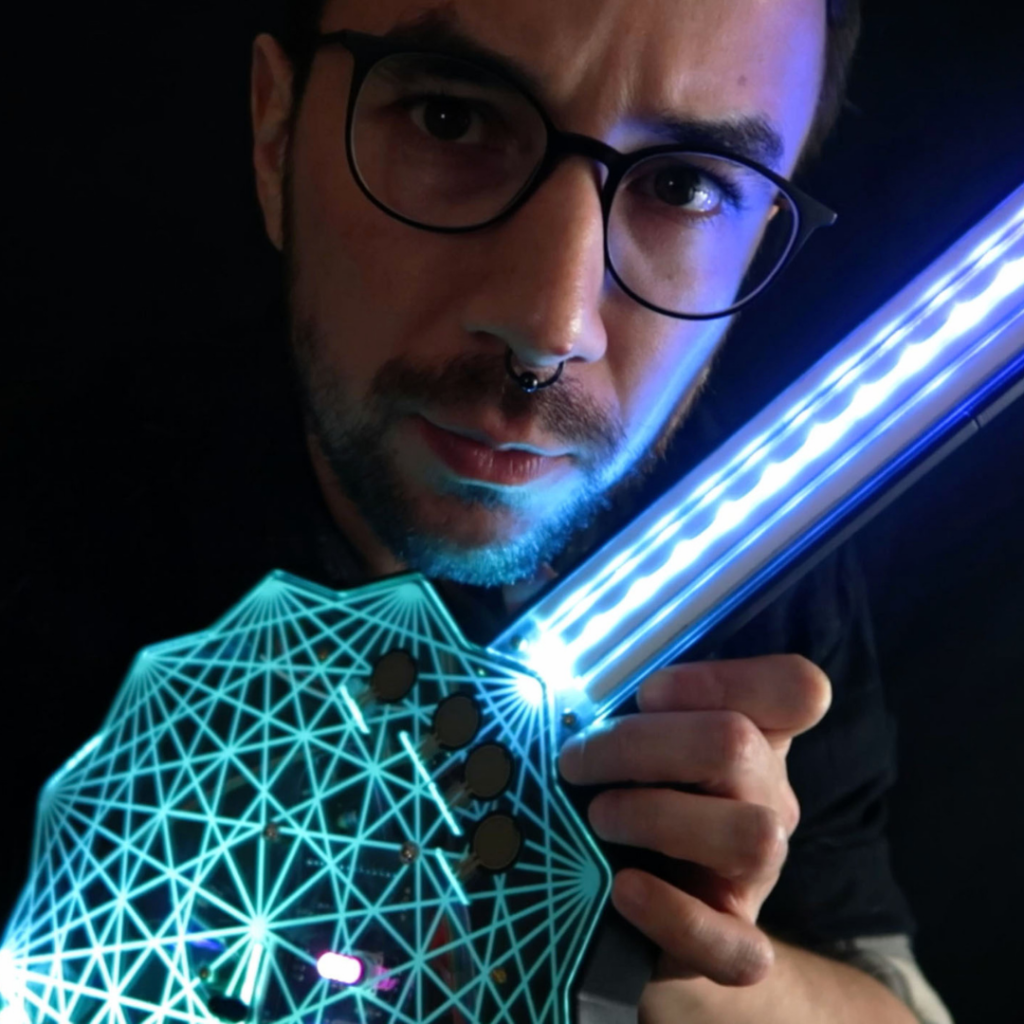 Gustavo Silveira is a Brazilian multimedia artist, music technologist, and maker. A DIY freak. Gustavo holds a masters in Music Technology and his work has been featured in many specialized websites, Maker Faires, competitions, etc. In 2018 Gustavo won the Averitt Award in excellence in instruction by the Georgia Southern University and was a finalist at the Guthman New Musical Instrument competition, the biggest competition for new musical instruments in the world!
30-day money back guarantee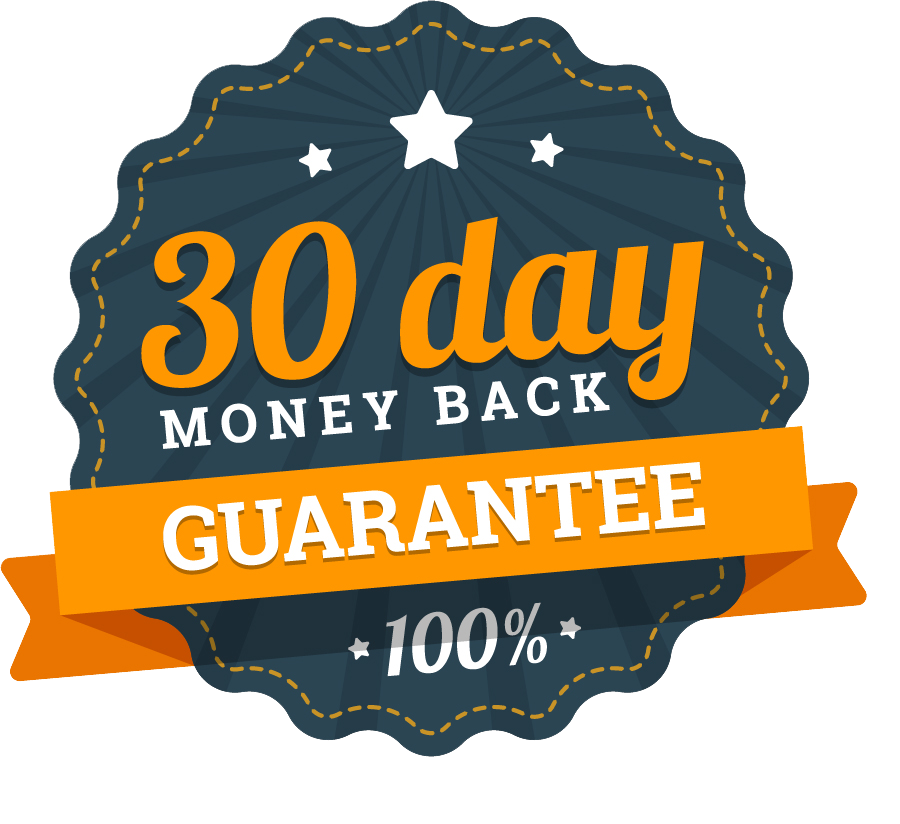 Enrolling in the Making Music with Arduino has ZERO RISK, you have a 30-day money back guarantee. Your total satisfaction or your money back, no questions, no bureaucracy!
One Time Payment
Pay once and get lifetime unlimited access!
Making Music with Arduino course

MmwA: The Arduino Programming course

Access to Gustavo's codes, templates, and designs

Access to our closed Facebook group

Gustavo's (your instructor) personal assistance when you need help with your projects
Pay in 3 installments
Lifetime unlimited access!
Making Music with Arduino course

MmwA: The Arduino Programming course

Access to Gustavo's codes, templates, and designs

Access to our closed Facebook group

Gustavo's (your instructor) personal assistance when you need help with your projects